Disclosure: some links below are affiliate links, which means I'll earn a tiny percentage of a purchase you make through them, at no additional cost to you.
The season of the frog continues! Today I bring you a delightful froggy earmuff!
Every time I rewatch Crash Landing On You I want to crochet some earmuffs, so I finally did it! Btw yes, I did in fact google whether the correct spelling was one or two separate words, and the dictionary says it's officially one compound word.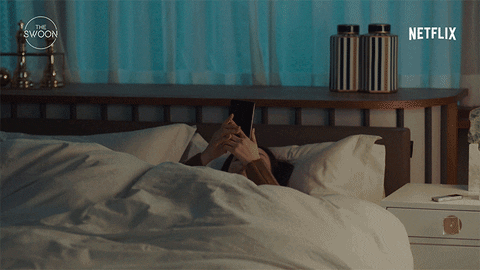 The crochet pattern is available here at HELLOhappy, Etsy, Ravelry, Ribblr, and soon at WeCrochet!
This pattern is definitely on the advanced beginner side of things. Like, the stitches are easy, but the sewing and embroidery need to be as neat as a pin (thank you Great British Bake Off for this terminology), so experience is definitely recommended.
Supplies
WeCrochet Snuggle Puff Yarn (plus whatever black you've got laying around)
Glue for the pupils. I used Aileene's Clear Gel Tacky Glue, but you can use any fabric glue, or even a hot glue gun, really.
If using non-hot glue, you'll need some sewing clips or wooden clothes pins.
(btw some adblockers like to put heavy warnings on michael's affiliate links for whatever reason, which I've included here, but I assure you they're all 100% safe to use)
The most fun part about this pattern is customizing the frogs! You can give each one a different expression and you could even make each one a different color! Go wild!
🐸 Shop this pattern 🐸
-Grab the pattern at Ravelry
-Grab the pattern at Etsy
-Grab the pattern at Ribblr
-Coming soon to WeCrochet
Tags:
animal
,
cottage core
,
Crochet
,
crochet pattern
,
earmuffs
,
froggy
,
Headband
,
New Product