Disclosure: some links below are affiliate links, which means I'll earn a tiny percentage of a purchase you make through them, at no additional cost to you.
Okay I don't know how this happened, but my newest pattern is...another bear bag. That's the 3rd on in a row! But it's completely different from the other two, so it's fine. Because I said so. So here she is, my new Plushie Bear Crossbody Bag crochet pattern!
This is the first pattern I've ever posted with an Experienced level rating. This yarn is no joke. Sewing things together is a battle of wills. Aligning the nose piece in the middle-bottom of the face is a war. Gluing/sewing the lining to the zipper is a trial.
You look at this bag and you think "aww, how cute," but DON'T BE FOOLED. THIS IS SERIOUS CRAFTSMANSHIP. 
Supplies
super bulky (weight 6) plush yarn (I used Big Twist Plush in Cardemom)

worsted 

(weight 4) yarn for the face in dark brown or black

a tiny bit of stuffing (I just used scrap yarn)

9 inch zipper plus a needle & thread and clips
.5 inch domed buttons for eyes
fabric glue (optional, you can sew everything instead)
fabric & an iron
materials for the strap (more info below)
The strap for this bag was a bit of an adventure. First I thought I wanted to use gold chain, like my
bee bag
, but the store had no gold rings to use to attach it to the bag. Okay, change of plan, I'll use soft rope. Nope, they don't sell end caps. COOL. Okay, I'll find some woven cotton on a ribbon spool. Great, now I need ribbon crimps. Oh, only 1 size, and super tiny.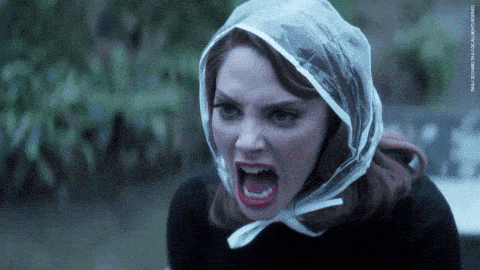 Well I was PRETTY SURE I had appropriately sized crimps at home, not 100% sure, so I went with the cotton. When I got home, I did in fact find the crimps, but you know what else I found? A whole bag of gold (and silver!) rings I could have used for the gold chain I originally wanted. NEAT.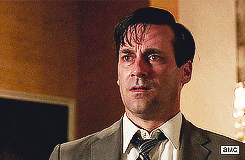 I wasn't gonna go back and buy the chain after running back and forth between 2 aisles across the store for 40 minutes in frustration and chaos, so I went with the cotton. It's fine. Everything is fine.
And it IS fine. TBH I still think gold chain would have been cuter. So maybe try that instead ;)
The cotton spool I bought is very much like a shoelace. Wider than a standard shoelace, but the same kind of texture. To use something like this, you'll need some
ribbon crimps like these
, small jump rings,
lobster claps like this
, and some larger rings, either circular or D shaped. The large rings you sew onto the bag, and you attach the lobster clasps to the crimps with the small jump rings. 
One thing about this bag is that it only fits phones on the smaller side. The yarn is so thick that even though the bag itself is about 7.5 inches wide, it can only hold a phone 5.6 inches tall or shorter (it lays horizontally in the bag). My current phone is actually too large (the phone I use in photos is my old, retired, Pixel 1), but making the bag larger would really take away from the delicate cuteness of it all. I'm really pushing it as is. I actually would love for it to be a tiny bit smaller for ✨the aesthetic✨ of it all, but then it would be seriously impractical. Which would probably be fine with some of you, but I'm a practical girly in my heart. I can't just make cute things, they gotta be useful!
But in any case, I completely fell in love with this bag while I was making it, and I hope you love it too.
🐻 Shop this pattern 🐻
Also available at:
Want more cute bag crochet patterns? Check out these ones from Etsy:
Tags:
animal
,
bag
,
bear
,
Crochet
,
crochet pattern
,
New Product