Disclosure: some links below are affiliate links, which means I'll earn a tiny percentage of a purchase you make through them, at no additional cost to you.

⭐ Thanks everyone for an exciting experience! You can still access all of the classes with the VIP membership here, so don't worry if you missed it! ⭐
Exciting news! I'm participating in a crochet summit!
What the heck is a crochet summit, you ask?
It's a 5 day long event, from April 5th through the 9th, featuring "Virtual Crochet Classes from the Industry's Best." Click here to check it out!
So basically it's like 40 or so video tutorials of crochet patterns, each day will have a schedule of what's airing, and when. Super cool! It's the first time Rebecca Page has done a crochet summit. She/the company (she's a person but it's also the brand so uh, she/the company it is lol) has done sewing summits before with great success (she's a seamstress) but apparently got tons of requests to do a crochet one, so she went for it! And I got invited!
So how do you get in on this bonanza of crochet classes?
Simply register here! You can actually join for free! BUT you'll only be able to see the classes during the summit, unless you get the VIP all access pass! Then you'll be able to access the videos anytime...forever! So you might wanna think about that. :)
My Class
For my class, I decided to clean up and rewrite my fan-favorite amigurumi bear/bunny pattern, and add cat ears, a new stripe option, and a downloadable PDF! The PDF includes the bunny and bear ears, plus the bear stripe pattern, and instructions for the knit bunny cowl. Everything! But formatted way better (and slightly changed) than the free pattern on my blog.
What kinds of patterns will there be?
Okay so I'm not gonna lie, every designer had a folder in google drive to upload to and...you could totally peak into everyone's folders!! I miiiight have done that.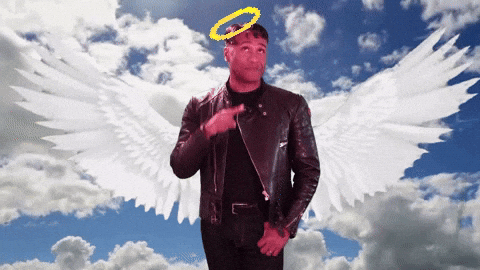 But I saw stuffed animals, home decor, some wearables...you can actually check out the class schedule here (scroll down about 3/4) and see for yourself!
Here are the ones they're showing off on the page, lookin' pretty good if you ask me!
Btw it looks like mine will be on Wednesday, April 7th!
Okay that's cool, but who else is doing classes?
Glad you asked. Check out the full instructor list!
Sounds real neat, but why are you doing classes for free?
TLDR;
 Register for the Rebecca Page Crochet Summit
Tags:
Crochet
,
crochet pattern
,
Featured At
,
tutorial
,
Video