If you're just tuning in, we're making a sweater! Click on the "Moss Sweater" tag at the bottom of the post to see the previous parts!
Can you believe you have an almost finished sweater?! Now don't wait months after getting to this point to make the ribbing like I did. I mean, jk, I didn't do that.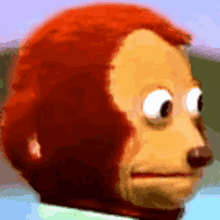 How to make the cuffs
I used 6mm knitting needles to make my cuffs, still using 2 strands together. I'm not entirely sure what you should do if you used a crochet hook other than 6.5mm, but since my needles are .5mm smaller than my hook, try that and see if it works for you!
For each cuff I did k1p1 ribbing, 10 rows tall.
For the arm cuffs, simply cast on the number of stitches you chained to start the sleeves.
The bottom and neck cuffs I actually did as separate front and back pieces.
So obviously for the bottom ones, cast on the number of stitches you started your panels with.
For the neck, the front has more stitches than the back if you did it like mine, so be sure to count your stitches for each, and cast on the correct number of stitches for each one!
Leave nice, long tails on each panel to sew onto the sweater with! Once again, I just whip stitched them on! But don't worry about having long enough tails on the bottom cuff pieces, you can just join new yarn as needed. Otherwise they'd have to be crazy long haha.
Crochet cuff options
You can do the slip stitch rib! Or do hdc ribbing. Or maybe even just a clean sc edge? Try some different options and see what you like best!
Weave in those ends!
This is gonna be the least fun part of the whole sweater, so you better get comfy! Have a movie marathon, get lots of tasty snacks, and get weaving! It'll be way more enjoyable if you make it like a little vacation day.
And then...rejoice!
You did it!!!
You made a sweater!!!
Post that sucker all over social media and brag about it! And then tag me!! I'd love to see it!
I really hope everyone enjoyed this series and is making progress on their sweater! Or is at least feeling a bit inspired to think about making a sweater. ;)
Tags:
Clothing
,
Crochet
,
crochet pattern
,
freebies
,
Knitting
,
Moss Sweater
,
Sweater Tutorial
,
tutorial