Y'all it's that time of year again! Mother's Day is a comin' and I've got some awesome gifts for her (or you!) from Etsy.
So let's hop right in.
Gifts for you to crochet
Handmade gifts are great! Not everyone appreciates them, so be mindful of who you're giving to, but the ones who do will treasure them for a lifetime.
Baby gifts for a new mom
If you're a crocheter and you have a friend with a new baby, handmade items for baby are always a great gift! Who doesn't love tiny, baby things? If this is the route you'd like to go, give Babes in the Wool a look! I have purchased 2 patterns so far, both are great, and sooo so cute! 
I specifically purchased the romper and the bloomers and they're both just so adorable I might die.
Gifts for mom
Okay, but what if you only want to get mom a gift for herself? Crochet her a spa set!
And then get her a luscious shea butter soap bar
And some beautiful chocolates wouldn't hurt. ;)
Gifts for moms who crochet
Now, what if you want to give a gift to a mother who loves to crochet? There are loads of options there, too!
If the budget is high, go all out! This gorgeous wood and leather crochet hook set would make an absolutely amazing gift.
Another gift option in the higher price range is this beautiful scarf kit
But...if I'm being totally honest, I think the best option would be to get an etsy gift card, so they can choose any item they want!
She can get a gorgeous new crochet hook
Or something a little more rustic
Or some beautiful, hand dyed yarn!
Okay so you get the idea already haha, I'm basically just putting up my wishlist at this point.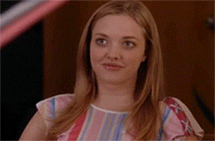 So I hope I've given you lots of good ideas for what to get the mom in your life this Mothers Day. :)
Tags:
Crochet
,
crochet pattern
,
Features
,
mothers day