Disclosure: some links below are affiliate links, which means I'll earn a tiny percentage of a purchase you make through them, at no additional cost to you.
Last week I needed a break from intense crocheting, so I decided to make the froggy scrunchie pattern I'd had sketched up in my notebook for a few months. I figured it would be a super simple pattern that I wouldn't have to pay much attention to, take many notes on, or photograph a whole lot.
And I was...mostly right. Figuring out the best hook and stitch combo to use with Brava worsted yarn did take a fair bit of experimenting, but once I got it, it was pretty mindless.
That is, until about half way through. I'll talk about that later.
Now let's talk about the pattern! The froggy scrunchie is definitely a beginner friendly pattern, using only single crochet stitches. But crocheting with even tension is definitely important, so you should have some experience under your belt. It'll still turn out cute though, even if it's a little wonky.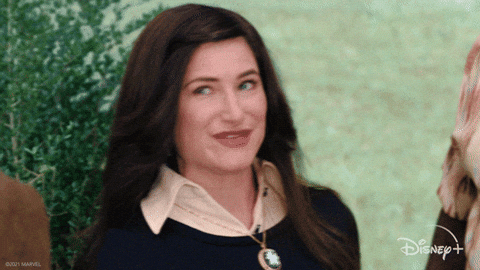 Supplies
Worsted (weight 4) yarn: about 20 grams -

 

I used Brava worsted

 

yarn

 in Alfalfa. You'll need a tiny bit of black and white also.

Hair tie or elastic that you've sewn together
If you decide to use elastic instead, most fabric scrunchie tutorials say to cut it to about 8 inches long. You can crochet the tube and then insert the elastic, then sew the ends of the elastic together, instead of sewing the elastic into a ring and crocheting around it. That's definitely the easiest way to do this, but I had no elastic on hand and I didn't feel like leaving my house LOL.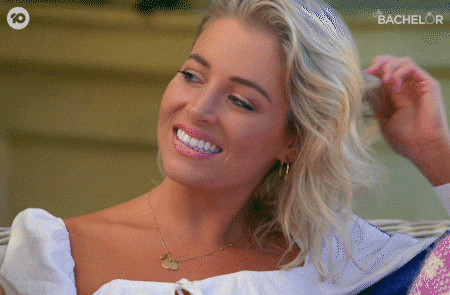 Abbreviations
st - stitch
sl st - slip stitch

sc - single crochet

inc - increase

FLO - front loops only

* * - repeat the pattern from * to *
🐸 The Pattern 🐸
Make the tube
Grab your 6mm hook. You'll make a tube with joinless rounds, going around your hair tie. You want to keep a loose, comfortable tension. The fabric you create needs to be light and airy, so it will...smoosh.
R1: ch 12. Wrap the chain around your hair tie, and sl st to the first ch.
R2-62: sc around in FLO
Finish off with a 10 inch tail and use it to sew the two open ends together. That's it!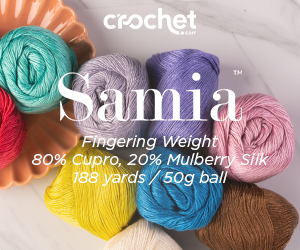 Now once you hit R30, your hair tie is basically gonna be completely covered, so you'll need to smoosh your tube down regularly to make room for more stitches. The more rounds you add, the more annoying it gets!! The last 10 rounds basically had me smooshing it after every 6 stitches, I swear. No, I did not really enjoy the process LOL.
You'll need to smoosh it down like the photo above to keep going.
And of course, if you think 62 rounds isn't enough for your hair tie, add more! 62 just happens to be the amount that looked right on mine. If it doesn't look like the photo below, you need more rounds.
Eyes (make 2)
Grab your 3mm hook (with green yarn). 
R1: make a magic ring of 6 sc
R2: inc around (12)
R3: *sc, sc, inc* around (16)
R4-5: sc around (16)
Finish off with 8 inch tails.
Pupils (make 2)
Grab your 3mm hook (with black yarn). 
R1: make a magic ring of 6 sc
Finish off with 8 inch tails.
Sew the pupils onto the eyes
Use a backstitch and sew the pupils onto the eyes.
Add eye whites
Embroider the eye whites. Optional, but adorable! Insert your needle from the inside to the outside, under the middle of the eye, and back through the top. Do it twice so you have two strands, so it stands out. Then tie off.
Sew the eyes to the scrunchie
Sew them on flat. Where you sew them is up to your personal tastes, but I sewed mine with 5 rounds between them. You want to be mindful of how far they stretch apart when the scrunchie is in your hair, so be sure to test it before you secure them.

And then you're done!
You could try adding a cute little mouth, but I wasn't too sure there was a very practical way to do that, with the stretching. Though if you're going to wear the scrunchie strictly as a bracelet, it's no longer a problem. So decide what works best for you!
I hope you had fun with this silly little pattern. Tag me on social media if you post one! :)
🎀 

Adorable hair accessory patterns (not by me) at Etsy you should check out:
1. Flower Scrunchie ♥ 2. Big Bow ♥ 3. Simple Scrunchies ♥ 4. Sweet Hair Clips
Tags:
animal
,
Crochet
,
crochet pattern
,
freebies
,
froggy
,
Hair Tie