I'm back today with a new, free crochet pattern! AND a paid pattern. Plus, some printable display tags! So many goodies!
My Brava Phone Pouch is a handy little cell phone pouch you can take with you when you're going out and don't want to take much, or when you're lounging around at home in what all women own: pants without pockets. Sigh. Why are they still hurting us like this?! We. Need. Pockets. Too!!
Ahem, moving along. This is a super simple and easy pattern, using only sc and dc stitches.
Disclosure: some links below are affiliate links, which means I'll earn a tiny percentage of a purchase you make through them
You can whip it up in just a few hours and use any worsted weight yarn you've got! It's a great stash buster too, you could do each row a different color if you've got lots of little scrap balls laying around! I made this one with Brava worsted from WeCrochet in the colorway Tranquil, which is a lovely green with a hint of blue that reminds me of new spring growth. 
I specifically made this to fit every nearly every single smart phone on the market! So it's a bit bigger than my phone (and the average phone, I think), measuring 4 inches wide and 6.75 inches long. Feel free to adjust the starting chain to make it slimmer, and do fewer rows to make it shorter! But you can absolutely gift this or sell this to anyone with a phone and it will work for them!
It's also roomy enough to keep your ID, credit cards, and some cash in. You could sew on an outer pocket to hold those items as well! I've not created that but I think you're clever enough to make it yourself. ;)
Supplies
Color A: 25 grams / 54 yards of Brava worsted (weight 4) yarn
Color B: 5 yards of worsted yarn (honestly you probably only need like 3 but I forgot to weigh it, oops) 
5mm crochet hook
A 1 inch button - mine is .5 inches, but I didn't have any buttons that looked good in the 1 inch size, so I used a smaller one. I think 1 inch is better!
A sewing needle and thread for your button
I actually made this to go along with my phone pouch display tags, and wasn't really thinking I'd post the pattern, so I unfortunately took ZERO photos while making it.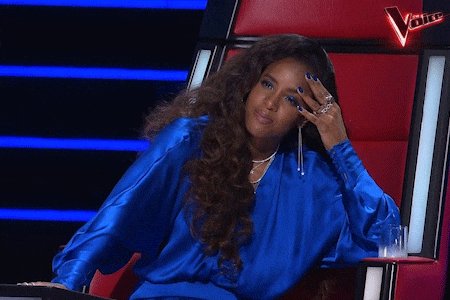 But hey it's free, so deal with it.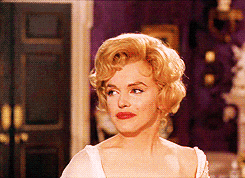 Abbreviations
ch - chain
st - stitch
sl st - slip stitch
sc - single crochet
dc - double crochet
inc - increase (do 2 st into 1 st)
Let's get started! First make the pouch, then we'll make the strap.
Ch 14
R1: sc into 2nd ch from hook and into next 11 st. inc into next st. Now work down the other side of your ch (don't turn, rotate 180 degrees and crochet into the other side of the ch). sc into 12 st, inc into the last st. sl st to the first sc you made. (28)
R2-R4: ch 2 (doesn't count as st, don't crochet into it). dc into the same st and the remaining 27. sl st to first dc. (28)
Switch to color B. Do the switch on the ch1 on R5.
R5: ch 1 (doesn't count as st, don't crochet into it). sc (not dc!) into the same st and the remaining 27. sl st to first sc. (28)
Switch to color A, switch on the first ch of ch 2 on R6
R6: repeat R2
Switch to color B
R7: repeat R5
Done with B for a while, so cut it off here. Switch to color A
R8-R14: repeat R2
Finished with color A. Switch to color B.
R15: repeat R5
R16: ch 1 (doesn't count as st, don't crochet into it). sc into 22 st, ch 14, skip next st, sc into 5 st. sl st to first sc. 
Now, the ch loop should be in the middle of your project. If it's not, redo the row and do it where YOUR middle is.
Finish off and weave in any ends.
Sew on your button
Now it's time to sew on your button! Put your phone into the pouch and pull the loop down. Sew the button at the bottom of the loop. Mine is sewn onto R13, that's probably a safe bet!
Strap
So a good general strap length is 50 inches, that's the length you'll generally get when you purchase a crossbody bag. Of course, those are usually adjustable, and this one won't be, so making it longer is always safer. But if you're giving this to someone who's quite short or quite tall, make it shorter or longer! For the record, I'm 4'11" and 46 inches is a perfect length for me.
Now, keep in mind that phones have weight, so the strap will stretch when you use it, so you want to measure based on the stretched length! It helps if you have a buddy around to hold a measuring tape up while you stretch it out.
To make the strap, simply make a foundation sc row with color A until it's long enough! Mine was 106 st to get to 46 inches, so you'd need around 116 st to get to 50 inches. You could do a chain and a row of sc, but you can't really trust chains to determine length, so I highly recommend you do the foundation row instead. Here's a link to a bunch of youtube videos for you to learn from!
Once your strap is done, just sew it to the sides of your bag!
Ways to use your phone pouch
Obviously, wear it like a crossbody bag. That's kinda the whole idea?? But also...
Tie a knot (not too tight of course! you want to be able to undo it haha) and wear it around your hips, freeing your upper body!
If you want more control, wear it on your shoulder.
Tie a knot further up and wear it around your neck! I'm not gonna lie, so far I've only seen this move done by older women, but that doesn't mean we can't steal it from them hahaha. We all crochet, we're all old at heart already! Hah!
So that's it! Pretty easy, yeah? Can't wait to see all of the fun colors and buttons you guys put together!
Wanna sell these? Check out my phone pouch display printables at Etsy!
These will solve the problem of market shoppers going "what's this thing??" but they also work great for product photos for online listings! You can get them right here at etsy! It comes in two sizes: one that fits this free pattern, and one that fits my smaller, sloth pouch pattern.
And speaking of the sloth phone pouch, here it is!
Supplies
4mm and 5mm crochet hook
A 1 inch button
A sewing needle and thread for your button
This pouch is a bit smaller in width and height, and will fit most phones, as long as it's not wider than 3.5 inches or taller than 6 inches. Personally I prefer the more fitted look of this design, and any more phone pouches I make in the future will be this size.
Crochet
,
crochet pattern
,
freebies
,
New Product
,
Sloth