Disclosure: some links below are affiliate links, which means I'll earn a tiny percentage of a purchase you make through them, at no additional cost to you.
I've got a brand new, super practical pattern for everyone: pan protectors! Maybe not the most exciting project ever, but so useful! Click here to jump to the pattern.
We've been using paper towels to protect our non stick pans forever...but why?! I can make something way better, for pretty dang cheap! Why the heck have I been doing this to myself for so long hahaha
But this isn't a regular pattern, it's a video pattern! I specifically created this pattern to help crocheters learn how to read written patterns. Crochet has absolutely exploded since 2020 but so many new crocheters have only every crocheted with youtube videos, and have absolutely no idea how to read patterns, so they're limited to only video. Well that's about to change! I'll be doing a few videos with this theme of teaching how to read as the goal, so look forward to it!
WeCrochet sent me a bunch of dishie yarn back in 2020, and even though I used a lot of it, I still have quite a bit of it left! So full disclosure, the yarn was free, but I'm not being paid to use it. Any worsted cotton yarn would work for this though, so use what you've got!
I made 6 pan protectors: two 12 inch, two 11 inch, and two 9 inch. One 12 inch pan protector used up about 60 grams of yarn (58 to be exact), so plan accordingly!
Abbreviations
Written with US crochet terms
st - stitch
ch - chain
sl st - slip stitch
dc - double crochet
inc - increase
* * - repeat from * to *
🍄 The pattern 🍄
Use this video along with my written pattern to help you learn how to read patterns! And if you are already a pattern-reading pro, go ahead and just use the pattern by itself. :)
Notes:
Start every round with ch 2. It doesn't count as st, don't crochet into it. Don't start the border row with a ch 2 though!
Finish every round with a sl st to your first dc.
R1: make a magic ring of 10 dc (10)
R2: inc around (20)
R3: repeat R2 (40)
R4: *dc, inc* around (60)
From this point on, every row will increase by 10 st. Stop when you reach the desired size, then move onto the border row. It's better for your pan protector to be a little larger than necessary, rather than a little too small. Don't finish off when you get there, continue crocheting with the border row.
R5: *dc into 5 st, inc* around (70)
R6: *dc into 6 st, inc* around (80)
R7: *dc into 7 st, inc* around (90)
R8 and onwards: repeat this method of increasing until you're ready to do the border. I went to R9 for my smallest protectors, and to R11 for my largest ones. But depending on your tension/yarn, you may need more or fewer rounds!
Border Row
*ch 7, sl st into the 5th ch from your hook (or the 3rd one up from the bottom if that's easier). ch 2, sk 2 st, sl st into the next st.* around.
Unless your final pan protector round was divisible by 3+1, you will have a gap at the end. This is where you will make a hanging loop! ch 6 and sl st to the end of the gap, whether that's in the same st, or the next st. If you have a perfectly spaced border, you can just hang it using any of the border ch spaces. 
Finish off and weave away the ends, and you're done!
Btw I've hammered in a tiny nail on the inside of the pan cupboard door, to hang the protector of the pan/pans that are currently in use, so they don't get lost in the back of the cupboard. 10/10, do recommend lol. Or use a removable 3M hook type thing. Either way, it's best to have somewhere safe to hold them so they don't disappear into the void! Hah!
I hope this video pattern was helpful and you are a little more comfortable with reading crochet patterns! Now go forth and protect all of your pans! And maybe even pots! Go crazy!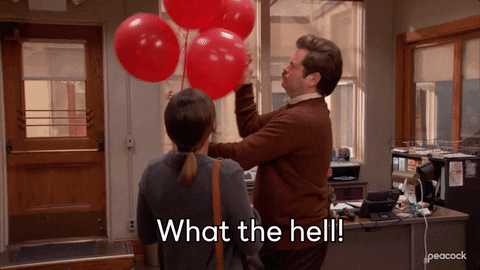 Tags:
Crochet
,
crochet pattern
,
freebies
,
home decor
,
series: how to read crochet patterns
,
Video