Disclosure: some links below are affiliate links, which means I'll earn a tiny percentage of a purchase you make through them, at no additional cost to you.
It's that time of year once again, where the temperature is sometimes a little too warm for a hat, but a little too cold for your poor ears! Enter: the hero headband. She keeps you warm without overheating. This headband in particular, however, also has two mini mushrooms growing out of it.
And really, after seeing this, why would you ever want to wear a normal headband, without mushrooms growing out of it, ever again??
The crochet pattern is available here at HELLOhappy, Etsy, Ravelry, and Ribblr.
Just look at her. Thriving. Living her mori kei, cottage core dreams. The headband, I mean, not me. I'm clearly stuck somewhere between hobbit and manic pixie dream girl. No worries, that's just the adhd.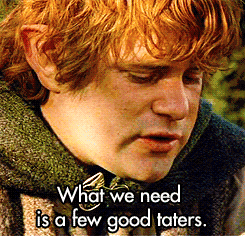 My Mini Mushrooms Headband pattern is definitely beginner friendly, but using a tiny 2mm hook will definitely be challenging to first timers! But as long as you can sc, dc, and inc & dec without issue, you'll be just fine!
Supplies
Worsted (weight 4) yarn (I used Big Twist Tweed for the headband, and Brava for the mushrooms)

yarn needle

Optional: mushroom spots (yarn, beads, pom poms etc)

I at first thought I might glue on some teeny pom poms for the spots, but decided on beads at the end. I still think that would be soooo cute though!
Also I took like 800 photos, so here's another one.
🍄 Shop this pattern 🍄
-Grab the pattern at Ravelry
-Grab the pattern at Etsy
-Grab the pattern at Ribblr
Tags:
cottage core
,
Crochet
,
crochet pattern
,
Headband
,
mori kei
,
mushroom
,
New Product